Happy Sunday, which also happens to be Father's Day!!! Happy Father's day to my daddy!! I love you :)
In honor of my soon to be father-in-law, I thought I would share our get-away car from the reception, which also happens to be one of the loves of his life. It was also love at first sight between myself and the Nash, and I am super excited to share with you some pictures of our cute get-away car!
The Nash Metropolitan started out like this:
I wasn't part of the family for this stage in the Nash's life, which makes it even harder for me to believe that at one point in time the lovely Nash Metropolitan that I drool over looked like that!
After lots of hard work on Dana's part, the Nash Metropolitan now looks like this:
I love the houndstooth fabric :) SO cute!
Today Dana took Cameron and I out for a drive to teach Cameron how to drive it (so that we do not stall out while leaving the reception... which would be embarrassing)
He did great and I have full faith that we will leave our reception without a hitch!
Thank you Dana for spending time with us today, for letting us use your beautiful Nash to make our wedding day even more special, and for being a great soon to be father-in-law!
For fun I am going to include some cute wedding photos I have seen with old cars in an attempt to get all of you as excited as I am for the Nash to be in our wedding photos :)
And this set from our very own Abundant Life Photography!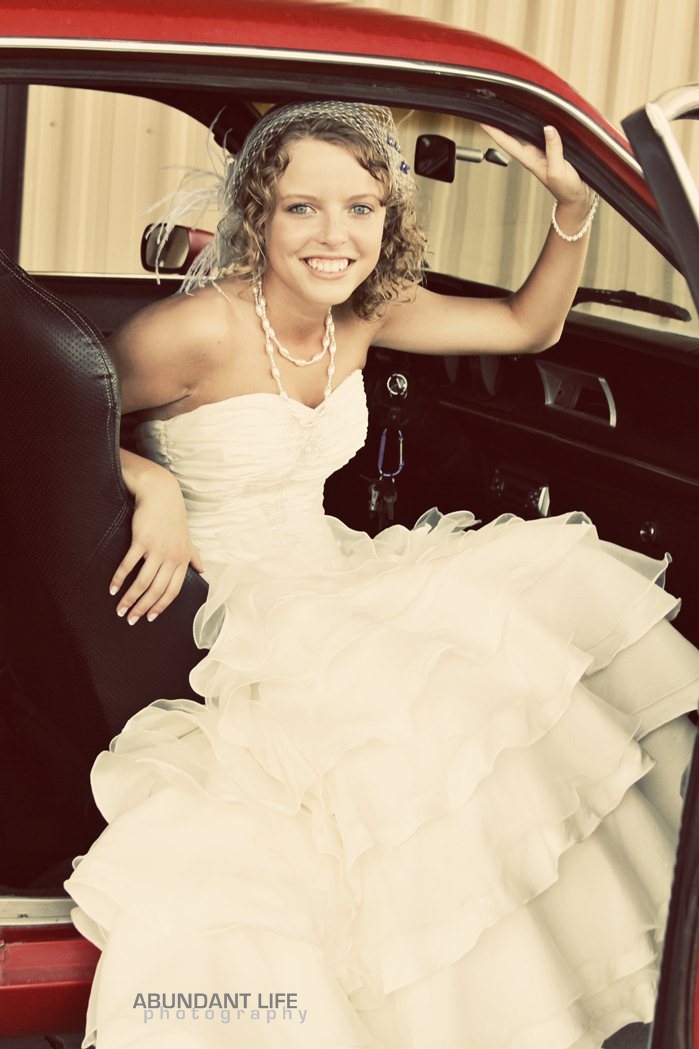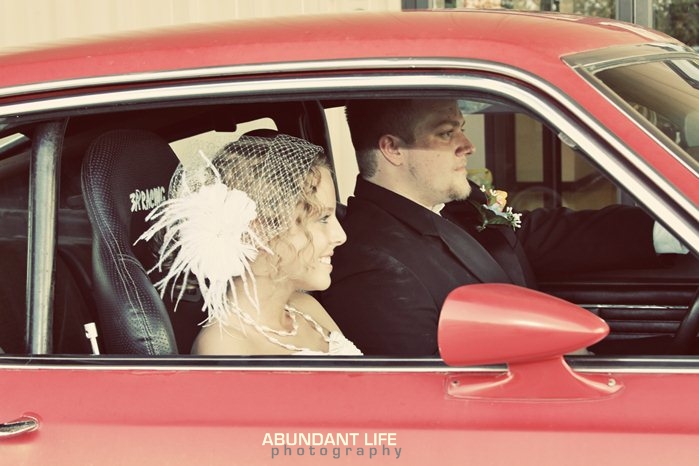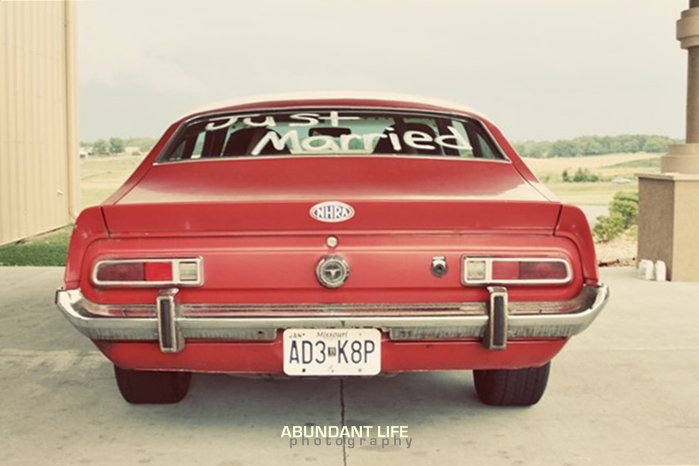 And I will throw in a silly prom picture from my senior year of all of us girls in Mercedes's dad's car :) We were really cool..hehe!